---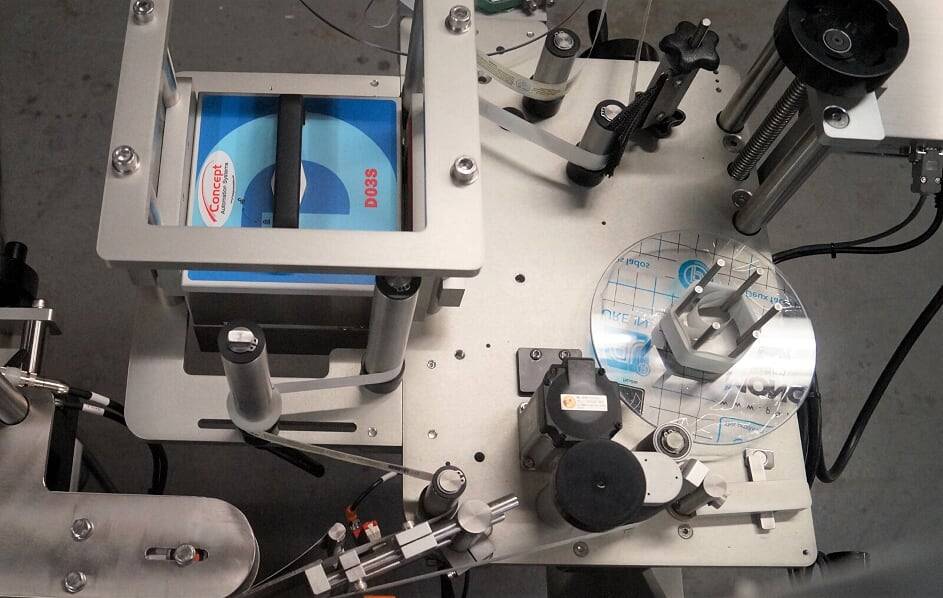 Concept's wide range of printers can print fixed or variable information to packaging materials as well as directly to products. We have printers that can print text like production data, batch numbers, barcodes, QR codes and images to almost any surface – and any speed. Add a Concept verification station to validate the print quality.
Examples:
· Compliance requirements like bar codes, Nutritional Facts information, expiration/best by dates are easily created for a wide range of industries including food, pharmaceutical and cosmetics.
· Traceability: create codes that are only meaningful to the supplier to allow accurate traceability for use by FDA, USDA, etc.
· Inline date/lot code at high speeds with ink jet and laser solutions, printing codes directly on cases, cartons, bottles, cans and most other products.
· 3D laser imaging permits printing on round, raised and uneven surfaces without distortion.
Concept Automation designs, integrates, warehouses and manufactures machinery in its Carson City, NV factory.
Thermal Transfer Overprinters
---
Concept's Thermal Transfer Overprinters print high-resolution static and variable data such as date and lot codes, serial numbers, barcodes, QR codes, images and other information on plastic film, paper and other flexible packaging materials. Provided in compact packaging and with a user-friendly operator interface, they're designed for integration into packaging and labeling machines.
---
Pro ei falli molestie, per ex dicam option epicuri, deserunt necessitatibus ius et. Erat etiam duo id, sea fugit malorum posidonium an, an mel voluptua consetetur cotidieque
---
hot stamping coding machine works for vertical automatic form fill and sealing machines, such intermittent vertical packing machines as mild soft-pack packing machin
---
Vix oporteat gubergren ne, dicam altera argumentum mei no, an ius verear offendit tacimates. Sed eu sumo labitur verterem, quod feugait euripidis ex sit