---
Sanitary Design Conveyors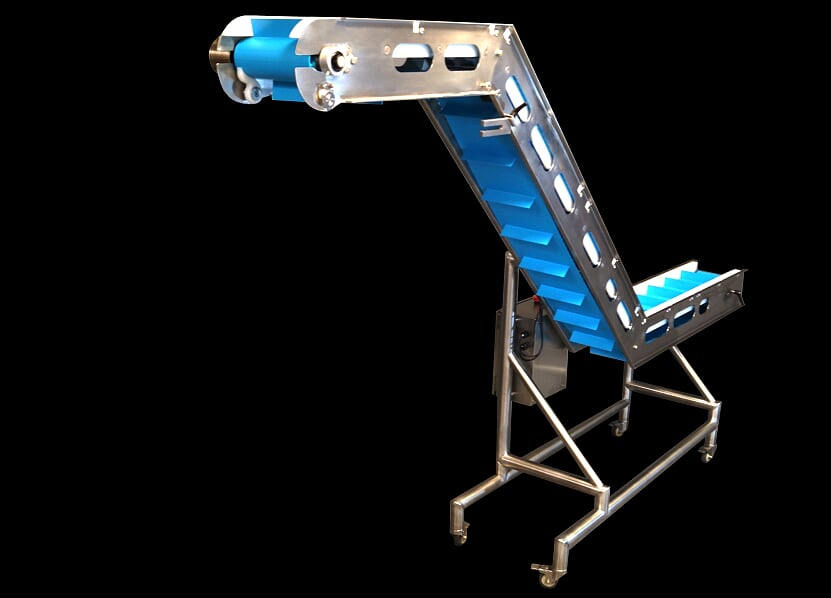 Sanitary conveyor design is a huge concern for most food processing companies — especially when it comes to conveyors that move unpackaged product from one workstation to the next. Ensuring the conveyor purchased is designed to eliminate bacteria harboring points, is easy to clean, and reduces the risk of product contamination reduces the risk of a costly product recall and keeps customers safe.
---
TIG welds are required on all food processing equipment as they prevent bacteria from harboring in weldment areas.TIG welding has a tighter bead, is more controllable, and results in a smaller weld. Bulkier welds can produce nooks, crannies, and fractures where bacteria can grow and fester during use and pose a food safety issue.When sanitation is a concern, the goal is to create welds that are smooth — without any buildup, undercuts, burrs, nooks, crannies, or fractures.
---
Bacteria can easily harbor in the area under the conveyor belt, making it a prime area that needs to be regularly cleaned — but on most conveyors can prove to be a long and difficult process.
The ability to quickly and easily remove the conveyor belt, without the need for special tools or parts that are easily misplaced or lost, will aide in the cleaning process and give you piece of mind that your cleaning crew is cleaning under the belt.
Look for a conveyor that offers a tool-less belt removal system.
Pivoting Captured Carryways
---
Belt conveyors require carryways to ensure the belt operates correctly, but when carryways are permanently captured to the frame, they can create pockets of bacteria growth.
Some manufacturers opt for removable carryways to allow for easy cleaning, but that poses a maintenance issue. Any time a component part can be completely removed is an opportunity for it to get lost or broken.
Pivoting captured carryways solve both problems: the carryway is permanently fixed on one end to ensure proper placement and that it doesn't get misplaced or lost. The pivoting feature allows you to easily lift the carry for cleaning and maintenance.