---
Precision Indexing Conveyors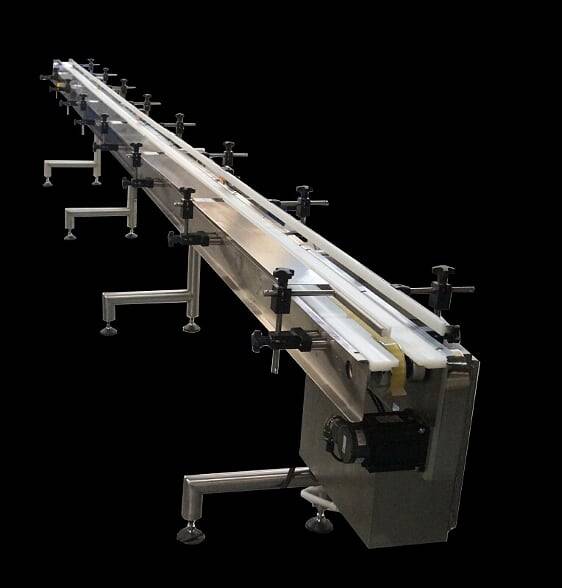 suited to high speed assembly of small components. Where high part count or assembly process complexity is involved, these chassis provide sufficient real estate to fit multiple stations side by side. As most of the fixtures are located along linear sections, machines with this type of fixture transport have excellent visibility and provide good access for maintenance.
---
High dwell time and short index period
Can integrate with pneumatic, cam-controlled or servomotor actuated operations
Compact footprint; narrow frame width
Ability to mount station tooling inboard and outside of link/fixture
Different fixture sizes and index pitches available
Standalone controls enclosure or integrated into machine frame
Serial and parallel processing steps on same chassis
---
accuracy value that can be measured along the three directions of length, width, height (X,Y,Z). All measurements will be taken at the fixture locating dowel pin and inspected one link in from the take up end. The "Y" (side to side accuracy) and "Z" (vertical accuracy) tolerance value will be remain the same at any given station along the entire length of the conveyor. The "X" direction tolerance value will be greatest at the link farthest from the drive sprocket and will improve with closer proximity to the sprocket (index accuracy).
---
A Precision Conveyor eliminates the conveyor belt slippage by using a positive drive toothed conveyor belt (shown below) to effectively lock the belt position to the end rollers. The base version of a precision conveyor still uses a conventional friction surface to locate the product to be moved. As a result, there still exists micro slipping that can take place between the product and the belt but half of the inaccuracies have been removed versus an industrial belt conveyor.